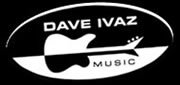 Don't see your favorites here? Just ask!

This selection is just a small sample from our very large master list. We're always happy to add new material for you.






















Dave Ivaz Orchestra Song List (Shortened Web version)

Click the links below to see lists by category: Jewish Weddings are a specialty of ours,
from traditional ceremony favorites to contemporary
Israeli dance music with authentic vocals.
Click here to visit our Jewish audio demo and song list.


Contemporary Rock, Pop and Disco

All I Want Is You (U2)
A Change (Crow)
Ain't Nobody
Ain't Nothing Wrong with That
    (Robert Randolph & Family Band)
American Girl
American Idiot
Born To Run (Springsteen)
Basket Case (Green Day)
Believe (Cher)
Beginnings (Chicago)
Be The One (Poi Dog Pondering)
Bizzare Love Triangle
Black Magic Woman
Burning Down The House (T. Heads)
Brick House
Brian Wilson
Call Me
Celebration
Crush (Dave Matthews)
Crazy (Gnarls Barkley)
Crazy Train
Crazy In Love (Beyonce)
Crazy Little Thing Called Love
Conga (M.S.M.)
Congo Square (Neville Bros)
Concrete Jungle (Specials)
Dancing Queen
Dancing In The Dark
Daniel (E.John)
Daughters (John Mayer)
Déjà vu (Beyonce)
Disco Inferno
Don't Leave Me This Way
Don't Want To Miss A Thing (Aerosmith)
Domino (Van Morrison)
Enjoy The Silence (Depeche Mode)
Enjoy Yourself (The Specials)
Europa (Gato Barbieri)
Everybody Dance Now
Every Day (Dave Matthews)
Every Little Thing (Police)
Enjoy Yourself
End Of The World (REM)
Franklin's Tower (Grateful Dead)
Fix You (Coldplay)
Get Lucky (Daft Punk) Good Times / Rapper
Happy (Pharrel Williams)
Have A Little Faith In Me (John Hyatt)
Heart of Glass
Heart of Rock and Roll
Hello (Adelle) Hard to Handle (B. Crows)
Holiday (Green Day)
Hot Hot Hot
Hot Stuff
Hotel California
House Is Rocking (Stevie Ray Vaughn)
How Sweet It Is To Be Loved By You
How Will I Know (Houston)
Hurts So Good (Melencamp)
Hungry Like The Wolf (Duran Duran)
Believe In Miracles (Whitney Houston)
If I Had A Million Dollars (BNL)
I Just Wanna Rock and Roll All Night
I Knew The Bride
I Wish
In Your Eyes (Peter Gabriel)
Is This Love (Marley)
Is She Really Goin' Out With Him
It's All Been Done (Bare Naked Ladies)
It's The End Of The Worlld (REM)
I Want You to Want Me (C. Trick)
Melt With You (Modern English)
I Will Survive
Jump, Jive & Wail (Brian Setzer)
Layla
Let's Dance (Bowie)
Let's Get It Started (Black Eyed Peas)
Lady Marmalade
Let's Groove
Life During Wartime (Talking Heads)
Living La Vida Loca
Locked Out of Heaven (Bruno Mars) Love Is The Drug (Roxy Music)
Love Shack (B 52s)
Love Sneakin Up On You (Raitt)
Love Song (The Cure)
Mambo #5
Maneater (Hall & Oates)
Mixed Business (Beck)
More Than A Woman (Bee Gees)
Mrs. Robinson (Lemonheads version)
My Old School (Steely Dan)
My Favorite Mistake (Crow)
My Wish (Rascal Flats)
1999
No One (Alicia Keys)
Not Fade Away
Nothing Else Matters (Metalica)
Oh What A Night
Old Time Rock and Roll
One I Love, The (REM)
One Love (Marley)
One Way Or Another (Blondie)
Only Human (Pretenders)
Only The Good Die Young
Paranoid (Black Sabbath)
Phase Dance (Pat Metheny)
Play That Funky Music
Pride (U2)
Rehab (Amy Winehouse)
Rhiannon ( Fleetwood Mac)
Rikki Don't Lose That Number
Rock And Roll (Zeppelin)
Rolling In The Deep (Adelle) She Blinded Me With Science
She Works Hard For The Money
She's Not There
Show Me The Way
Sledgehammer (Peter Gabriel)
Someday (M. Carey)
Somebody Told Me (Killers)
Simple Kind Of Life (No Doubt)
Smells Like Teen Spirit (Nirvana)
Smooth (Santana)
Soak Up The Sun (Crow)
Somebody Told Me (The Killers)
Straight On For You (Heart)
Start Me Up (Stones)
Stay (Dave Matthews Band)
Stayin' Alive (Bee Gees)
Steady As She Goes (Raconteurs)
Summer Of '69
Suffragette City (Bowie)
Sweet Dreams (Eurythmics)
Sweet Surrender (Sarah MacLaughlin)
Surrender (C. Trick)
Sugar Magnolia
Take On Me (Aha)
That's The Way I Like It
Then The Morning Comes (Smashmouth)
These Are The Days (10,000 Maniacs)
Think
The One I Love (REM)
Tiny Dancer
Time Of Your Life (Green Day)
Time The Avenger (Pretenders)
This Masquerade
Too Much Time On My Hands (Styx)
Turn The Beat Around
Unbreak My Heart (Toni Braxton)
Uptown Funk (Bruno Mars)
We're Havin A Party
What I Like About You
What's Love Got to Do With It
Why Can't I Be You (Cure)
Wild Night (V.Morrison)
You Are The Sunshine of My Life
You Shook Me (AC/DC)
Your Song
YMCA
50's & 60's – Rock 'n' Roll, Motown, R&B
Beatles – We perform any and all Beatles songs, from early 60's pop classics to Abbey Road and Let It Be. Just ask!

Ain't Too Proud to Beg
All Day and All Of The Night (Kinks)
Back in My Arms Again (Supremes)
Baby Love
Be My Baby
Bitch
Blue Moon
Blue Suede Shoes
Born to Be Wild
Brown Eyed Girl
Brown Sugar
But It's All Over Now
Bye Bye Love
California Sun
Can't Help Myself
Chain of Fools
Do Ya Love Me
Do Ya Wanna Dance
Don't Be Cruel
Easier Said Than Done
For Once In My Life
Fortunate Son (Credence)
Fun, Fun Fun
Get Ready
Gimme Shelter
Gimme Some Lovin
Goin To The Chapel'
Good Lovin'
Great Balls of Fire
Half Moon (Janis Joplin)
Happy Together
Heard It Thru The Grapevine
Heat Wave
He's A Rebel
Hey Bartender
Honky Tonk Woman
Hold On, I'm Coming
Hound Dog
I Feel Good
I Get Around
I Only Wanna Be With You
I Second That Emotion
I Should Have Known Better
I Want You Back
It's My Party
It's In His Kiss
Jailhouse Rock
Johnny B. Goode
Jumpin' Jack Flash
Just My Imagination
Knock on Wood
Let's Stay Together (Al Green)
Light My Fire
Love Me Two Times (Doors)
Louie Louie
Memphis Tennessee
Midnight Hour
Mr. Postman
My Boyfriend's Back
My Girl
My Guy
Nowhere Man
Nowhere to Run
Ooh Baby Baby (Smokey Robinson)
One Fine Day
Pinball Wizard/Behind Blue Eyes
      (The Who)
Piece of My Heart
Pretty Woman
Purple Haze
Reach Out (I'll Be There)
Rescue Me
Respect
Rock Around the Clock
Rock And Roll Music
Roll Over Beethoven
Rt. 66
Runaway
Runaround Sue
Satisfaction
Secret Agent Man
Shout
Smoke On The Water
Some Kinda Wonderful
Soul Man
Superstition
Takin' Care of Business
Teach Your Children (CSNY)
Tears Of A Clown
The Way You Do Things You Do
Tryin To Live My Life
Without You
Under the Boardwalk
We're Havin' A Party
White Rabbit (Jefferson Airplane)
Wooly Bully
Wooden Ships
You Keep Me Hanging On
You Really Got Me (Kinks)
You Send Me
Ballads – 50's – Contemporary
We're always adding new popular ballads and will be happy to add any of your requests!

After All
All By Myself
Always and Forever
Amazed (Lone Star)
A Whole New World
Because You Loved Me (C. Dion)
Can't Help Falling in Love With You
Change The World (Clapton)
Crazy
Crazy For You
Cruisin' (duet)
Crying (Aerosmith)
Daniel
Don't Want To Miss A Thing (Aerosmith)
Earth Angel
Evergreen
Every Breath You Take (Sting)
Everything I Do (I Do For You)
Fields Of Gold
From This Moment On
Greatest Love Of All
Have I Told You Lately
Have A Little Faith In Me (John Hyatt)
Hello It's Me (Todd) Hero (Mariah Carey)
How Do I Live Without You
I Believe I Can Fly
I Believe in Miracles
Imagine
In My Life
I Only Have Eyes For You
In Your Eyes (Peter Gabriel)
I Swear
I'll Stand By You (Pretenders)
I'll Be There (M.Carey/J.5)
It's Gonna take A Miracle
Just the 2 of Us
Just You & I
Lady
Love Me Tender
Memory
The Power of Love
Ooh, Baby Baby (S. Robinson)
One Less Bell to Answer
Only You
Our Day Will Come
Natural Woman
Right Here Waiting
Send In The Clowns
Sleepwalk
Stand By Me
Still The One (Shania Twain)
Then You Can Tell Me Goodbye
Tiny Dancer
Tonight I Celebrate My Love
This Boy
Unchained Melody
We're In This Love Together
When I Fall in Love (Duet version)
When A Man Loves A Woman
Wind Beneath My Wings
Wonderful Tonight (Clapton)
Unbreak My Heart (Toni Braxton)
Your Song
You've Lost That Lovin Feeling
You Send Me
Swing & Jazz Standards

Ain't Misbehaving
Al Di La
All I ask of You (Phantom)
All of Me
All of You
All The Things You Are
All The Way
Almost Like Being in Love
Anniversary Waltz
Anything Goes
April in Paris
As Time Goes By
At Last
Best is Yet to Come
Beyond The Sea
Blue Skies
Boogie Woogie Bugle Boy
Brazil
But Not For Me
Bye Bye Blackbird
Cabaret
Cheek to Cheek
Chicago
Come Fly with Me
Come Rain or Come Shine
Cry me a River
Days of Wine and Roses
Don't Get Around Much Anymore
Easy to Love
Edelweiss (Waltz)
Everything's Coming up Roses
Falling in Love With Love
Fascination (Waltz)
Fly Me to the Moon
From This Moment On
Georgia
How High the Moon
I Can't Get Started With You
I Could Write a Book
I Get a Kick Out of You
I Thought About You
I Wish You Love
I'll Remember April
I've Got You Under My Skin
I've Grown Accustomed to Your Face
In the Mood
In the Still of Night
It Could Happen to You
It Had to be You
It's DeLovely
It's Only A Paper Moon
It's You Or No One
Just A Gigolo
Just in Time
Just The Way You Look Tonight
L.O.V.E.
Lady Is A Tramp
Let's Call the Whole Thing Off
Let's Face the Music and Dance
Love Walked In
Mack The Knife
Makin Whoopee
Misty
Mona Lisa
Moon River
Moonglow
More
Morning Dance
My Foolish Heart
My Funny Valentine
My Kind of Town
My One And Only Love
My Romance
Never on Sunday
New York New York
Nice work If You Can Get It
Night And Day
On a Clear Day
One O'Clock Jump
Opus One
Our Love is Here to Stay
Over the Rainbow
Paper Moon
Party's Over, the
Pennsylvania 6-5000
People
Puttin' On the Ritz
Round Midnite
Route 66
S'Wonderful
San Francisco
Satin Doll
Second Time Around
Sentimental Journey
Shaker Song
Sinatra Medly
Since I Fell For You
Sing Sing Sing
Someone to Watch Over Me
St Thomas
Stardust
Stars Fell On Alabama
Stompin At The Savoy
Strangers in the Night
String Of Pearls
Sunny Side of the Street
Take The "A" Train
Takin A Chance On Love
Teach Me Tonight
That's Life
The Second Time Around
The Summer Wind
Teach Me Tonight
The Very Thought Of You
There'll Never Be Another You
They All Laughed
They Can't Take That Away From Me
This Can't Be Love
This Could be Start of Something Big
This Masquerade
Time After Time
Too Close for Comfort
Top Hat
Tuxedo Junction
Under Paris Skies
Unforgettable
Watch What Happens
Wave
What a Wonderful World
What A Difference A Day Makes
What are You Doing New Year's Eve
What Is This Thing Called Love
What's New
When You Wish Upon a Star
When You're Smiling
Where Or When
Who Cares
Witchdraft
You Do Something to Me
You'd Be So Nice to Come Home To
You're Nobody Til Somebody Loves You
You're Sensational
Country

Achy Breaky Heart
Always On My Mind
Amazed (Lone Star)
Breathe (Faith Hill)
For The Good Times
Friends In Low Places
Gentle On My Mind
Help Me Make It Thru The Night
I Feel Lucky
I Try To Think About Elvis
Mama Tried
On The Road Again
Rocky Top
Six Days On The Road

Blues

Big Boss Man
Messin' With The Kid
Further On Down The Road
Hey Bartender
I Just Want To Make Love To You
Let The Good Times Roll
Shake A Tail Feather
Sweet Home Chicago
Ethnic
All your Christmas and holiday favorites including 60's Motown holiday classics!
La Tarentella
Beer Barrel Polka
Pennsylvania Polka
Arrivaderci Roma
My Melody of Love
Tango Medly
Danny Boy
When Irish Eyes Are Smiling
Spanish Eyes
Rhumbas
Bossa Novas