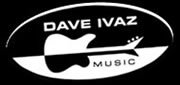 Exceptional Entertainment for Extraordinary Events



Having a huge playlist means nothing without the right band to back it up. The Dave Ivaz Orchestra unites talented, seasoned instrumentalists, including top session players who work with major artists... and powerful vocalists known for their prowess on a wide range of styles who interact with guests.

Our high-energy performances will keep your dance floor full and your guests delighted. Dave Ivaz Music is honored to be the entertainment of choice for an impressive client roster that includes celebrities, Fortune 500 corporations, prominent not-for-profits organizations and professional associations. Our greatest joy is seeing the smiles on our clients' faces. Our impeccable personal service and dedication to musical excellence has made Dave Ivaz Music a respected name in event music for two decades.

But The Dave Ivaz Difference only begins there. We also offer complimentary wedding/event schedule coordination if you do not have an event planner contracted, and work seamlessly with your vendors to ensure a flawless event. Our technical coordinator is on hand to ensure sound and lighting are always just right.

About Dave Ivaz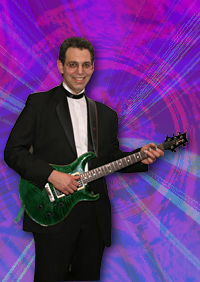 Acclaimed multi-instrumentalist Dave Ivaz honed his skills with an array of international headliners and concert acts, and as a top guitarist in Chicago before forming Dave Ivaz Music. Today Dave Ivaz Music is proud to serve clients in the US and Canada with offices in Chicago, Illinois and Vancouver, BC, Canada.

Dave's concert performances include Lollapalooza, Milwaukee Summerfest, The Vancouver International Jazz Festival, with the Vancouver Symphony Orchestra, The West Vancouver Harmony Arts Festival, The North Vancouver Shipyard Markets Saturday Night Series, Taste of Chicago and thousands of festivals and shows in communities across North America. He has toured as guitarist for jazz vocalist Nancy Wilson, Martha Reeves and the Vandellas, the Fifth Dimension, Ben E. King, Little Anthony, The Shirelles, The Drifters, Buddy Rich Band, Bobby Vinton, Vic Damone and many other acts.

As a show and session musician, Dave has performed as a "pit" musician in many touring Broadway productions, and backed up entertainers including Debbie Reynolds, Bob Hope, Don Rickles and others in diverse areas of the entertainment field. He has been guitarist of choice for Israeli stars Avraham Freed, Mordachai Ben David, Yeedle, and New York's Naginah dance orchestra. His television appearances include the Oprah Winfrey Show, PBS and The CBS Morning Show.

An accomplished musical contractor, Dave spent nearly a decade as musical director for two popular Chicago dinner theatres. His expertise assures you of the highest levels of professionalism—extraordinary performances and impeccable attention to detail—for your show or special event.